Department of Basic Sciences & Humanities
Christu Nesam David
---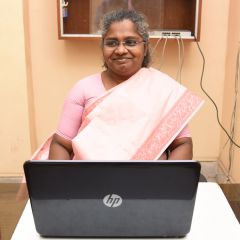 Ph.D
Email: christu_david@fcrit.ac.in
Phone:022-27771000
Ext No.172
Message from Head of Department
The department of Basic Science and Humanities strive towards providing students with essential training, education and encouragement to First year Engineering students. Competent and qualified faculty add to the all round development of students. The department has Mathematics, Physics, Chemistry and Communication Skills as its subjects.
FACES is the cultural festival conducted by our department.
Well equiped Physics, Chemistry and Computer centres enable students to master the subject.
I wish all students success and encourage them to join us and grow into successful and qualified engineers.